All classes are Live Zoom classes
Our classes are for all levels of Yoga students.
About 90% of the people starting yoga at Texas Yoga Center have never done yoga before. We truly specialize in teaching yoga so everyone can receive the benefits of stress relief, increased strength and flexibility, and quieting the busy mind.
At each Level you will receive detailed instructions on:
how to do basic yoga poses
variations and modifications of yoga poses
breathing exercises
basic meditation skills
how to become aware of your range of motion
how to work within your range of motion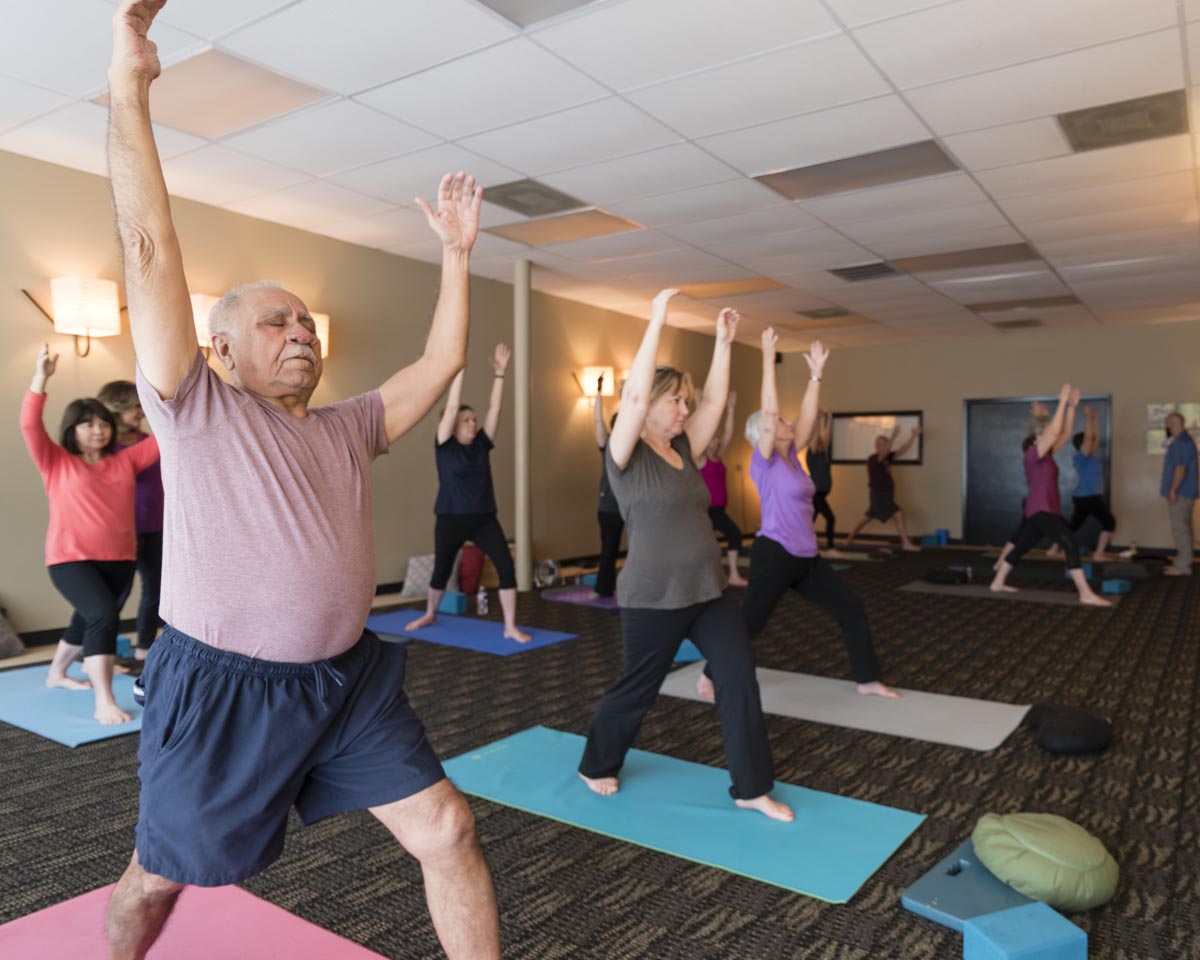 All Level Yoga- currently all the classes on the schedule are All Level Yoga. Pop Up classes are added for Intro To Yoga, Yoga Ball, Intermediate/Advanced Yoga, Meditation, etc.
Builds a solid yoga practice by teaching precise alignment, modifications and variations of yoga poses. Breathing exercises and meditation are woven into the class. Perfect for beginners and experienced.
The classes listed below are rotated into the schedule:
Next
Level

Yoga

Builds from Basic Level Yoga by reinforcing precise alignment and teaching new poses, holding poses longer, challenging variations of poses, full expression of poses, Pilate type variations added to poses, Yin Yoga woven into class, dedicated time at the end of class for breathing exercises and meditation. Recommended for those with yoga experience.
Yin Yoga Class
Yin Yoga is a meditative yoga practice that releases tension from deep within muscles, joints and connective tissues. Poses are done lying on the floor or sitting (no standing). Props/pillows/cushions are used to support the body and encourage a sensation of letting go. Open to all, no experience necessary.
Intro
To

Yoga

This class is for people brand new to yoga and anyone with a concern about attending the other classes. It is a slow-paced, interactive class that teaches you the fundamentals of yoga and answers the question, "Am I doing this right?"
Chair Yoga
The perfect class for those who do not want to get up and down from the floor. Learn yoga poses seated and standing. You will receive the benefits of strength, flexibility, balance and mindfulness. The class finishes with breathing exercises and meditation. Open to everyone. No experience necessary.
Open Yoga Class
Taught by our newly graduated teachers. A perfect opportunity to bring a friend and try out yoga while supporting our new teachers. Classes are beginner level.
Small Group, Private, Corporate Classes
A lot of people like to try out yoga in a private setting before attending an actual class. It is a good time to get a feel for the studio and ask questions. Others have schedules or concerns that are easily accommodated in a private class. Small Group Classes may be a group of friends or a team at work who want a one-time class or series of classes to address a particular need. For more information and pricing, please call the office (281-859-5566) or email barbara@texasyogacenter
Backs & Basics Class
The focus for this class is to help achy backs by working with the hips and spine. The goal is to build strength, flexibility, balance and endurance by doing gentle stretches and yoga poses. This is a perfect class for Newbies. We will have guest teachers/lectures to deepen our understanding of how the back works and why it hurts. Barbara and Paul will co-teach this 8-week class.
Slow-Flow
This is a steady-paced yoga class that gives you the opportunity to play the edge, build core strength and stamina.
Men's - Intro To Yoga Class
Please call the office for next session. Perfect for men who have never done yoga before. Designed for men of all ages and levels. Perfect for men who want to stay in shape or get in shape; increase strength, flexibility, balance; improve their golf game; get relief from an achy back; restore mobility in hips and spine.
Kids Yoga
Ages K-High School.  Kids yoga class is interactive and fun! It helps children develop strong, flexible, healthy bodies and clear focused minds. Children learn coping skills through breathing and relaxation techniques. Children learn to relax, concentrate and focus on the moment and task at hand. This is a great way for your children to let out their energy in a safe, healthy way.
Prenatal Classes
Our regular yoga classes are customized so much that prenatal moms may attend the regular yoga classes with no problems. We will be guiding you throughout the class with modifications. We have had many babies born the day after a yoga class and a happy mom who used her breathing skills, relaxation techniques, and benefited from the strength and flexibility gained during our regular classes. You will need to talk with Barbara before beginning classes to approve your attendance.
Classes are approximately one hour. Wear comfortable, loose fitting clothing. Bring a mat if you have it or use a class mat.
Classes not listed on the Class Schedule are not being offered at this time.