Our classes are for all levels of Yoga students.
About 90% of the people starting yoga at Texas Yoga Center have never done yoga before. We truly specialize in teaching yoga so everyone can receive the benefits of stress relief, increased strength and flexibility and quieting the busy mind.
At each Level you will receive detailed instructions on:
how to do basic yoga poses
variations and modifications of yoga poses
breathing exercises
basic meditation skills
how to become aware of your range of motion
how to work within your range of motion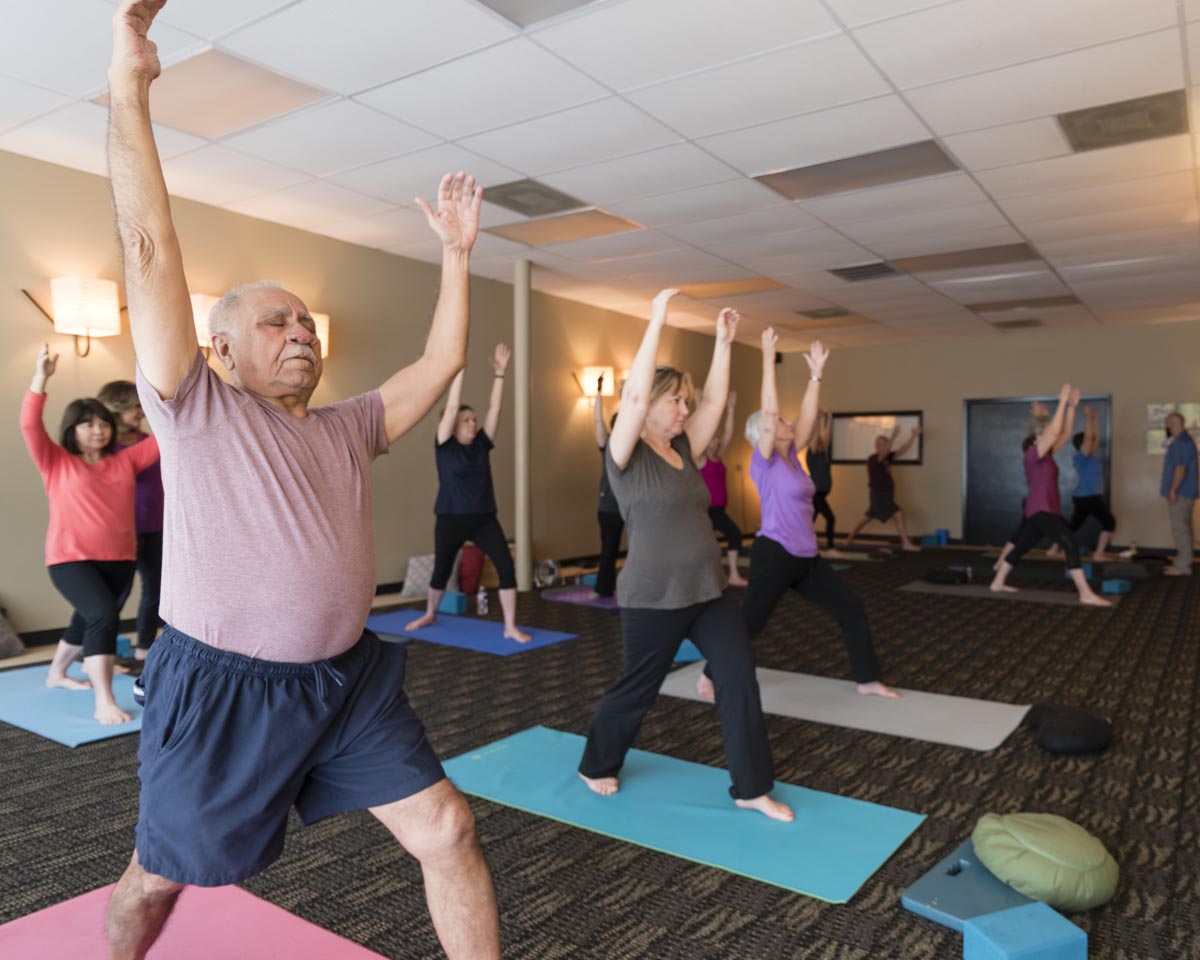 Pop-Up Yoga Series - NEXT LEVEL YOGA
Thursdays @ 6:30 PM, 4 weeks, beginning July 19
This series is called NEXT LEVEL YOGA because it will take the poses we do in class and experiment with 'what's next' in the progression of the full pose.
This class is for you if - you are curious about your yoga poses - you want to build on strength and flexibility - you take your yoga seriously, but you DO NOT take yourself too serious - you want to see what we're going to do - you want to learn new poses and the progression to do them.
You will be familiar with the poses. They will be do-able. It will be fun. I encourage you to give it a try!! You can just show up as a Drop In ($20); purchase a class pass ($60); or count it as a class on a current class pass.
Intro To Yoga
This Level is for people brand new to yoga and anyone with a concern about attending the other classes. It is a slow-paced, interactive class that will help you answer the question, "Am I doing this right?"
All Levels
This level is appropriate for beginners through experienced. Detailed instructions will help you learn poses if you are new, and challenge your practice with variations.
Chair Yoga
The perfect class for those who do not want to get up and down from the floor. Learn all the yoga poses using a chair as a support for sitting and standing. You will receive the benefits of strength, flexibility, balance and mindfulness. And practice breathing exercises and meditation. Open to everyone. No experience necessary.
The following classes are rotated into the schedule. Please check the Class Schedule or call the office for more information - 281-859-5566
Slow-Flow
This is a steady-paced yoga class that gives you the opportunity to play the edge, build core strength and stamina.
Yin Yoga
A gentle stretching class lying on the floor or seated that releases stress and tension from the body as you relax into the stretch. Open to everyone - all levels.
Men's - Intro To Yoga Class
Please call the office for next session. Perfect for men who have never done yoga before. Designed for men of all ages and levels. Perfect for men who want to stay in shape or get in shape; increase strength, flexibility, balance; improve their golf game; get relief from an achy back; restore mobility in hips and spine.
Kids Only Class
Ages K-High School.  Kids yoga class is interactive and fun! It helps children develop strong, flexible, healthy bodies and clear focused minds. Children learn coping skills through breathing and relaxation techniques. Children learn to relax, concentrate and focus on the moment and task at hand. This is a great way for your children to let out their energy in a safe, healthy way.
Prenatal Classes
Our regular yoga classes are customized so much that prenatal moms may attend the regular yoga classes with no problems. We will be guiding you throughout the class with modifications. We have had many babies born the day after a yoga class and a happy mom who used her breathing skills, relaxation techniques, and benefited from the strength and flexibility gained during our regular classes. You will need to talk with Barbara before beginning classes to approve your attendance.
Classes are approximately one hour and 10 minutes. Wear comfortable, loose fitting clothing. Bring a mat if you have it or use a class mat.
Classes not listed on the Class Schedule are not being offered at this time.