TYC App
We now have a 'web app' that you can put on your phone for easy access to our calendar and payment options.
Follow the instructions below to save our calendar & payment options as an app on your phone. You must use Safari (instead of Google, etc.) to set up the app.
Click here for Android instructions.
If you have any problems, please email barbara@texasyogacenter.com.
The following steps are for iPhone. Using Safari is required. Scroll to the bottom for the steps for Android.
Step 1: Click the link below.
Step 2: Touch the icon at the bottom of your phone's screen.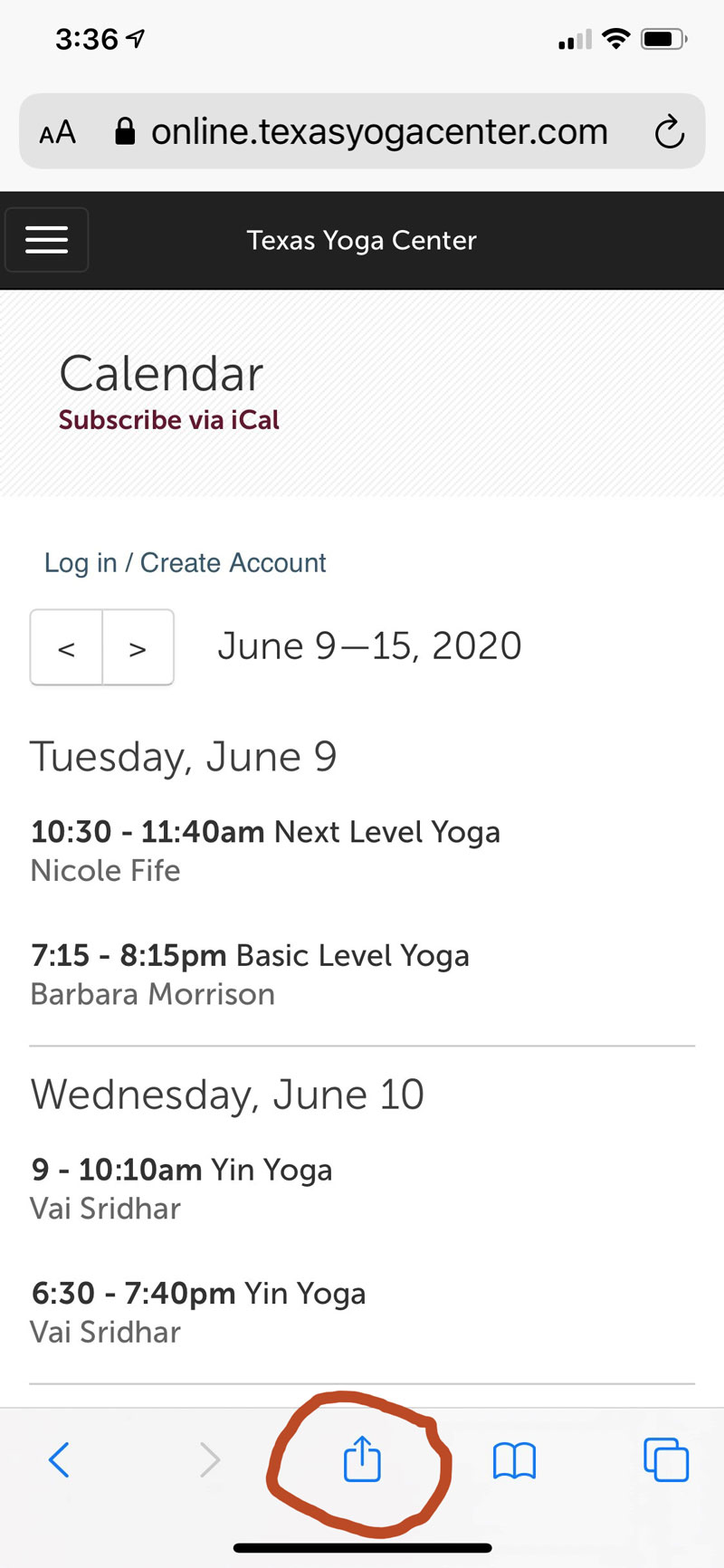 Step 3: Scroll down and touch "Add to Home Screen."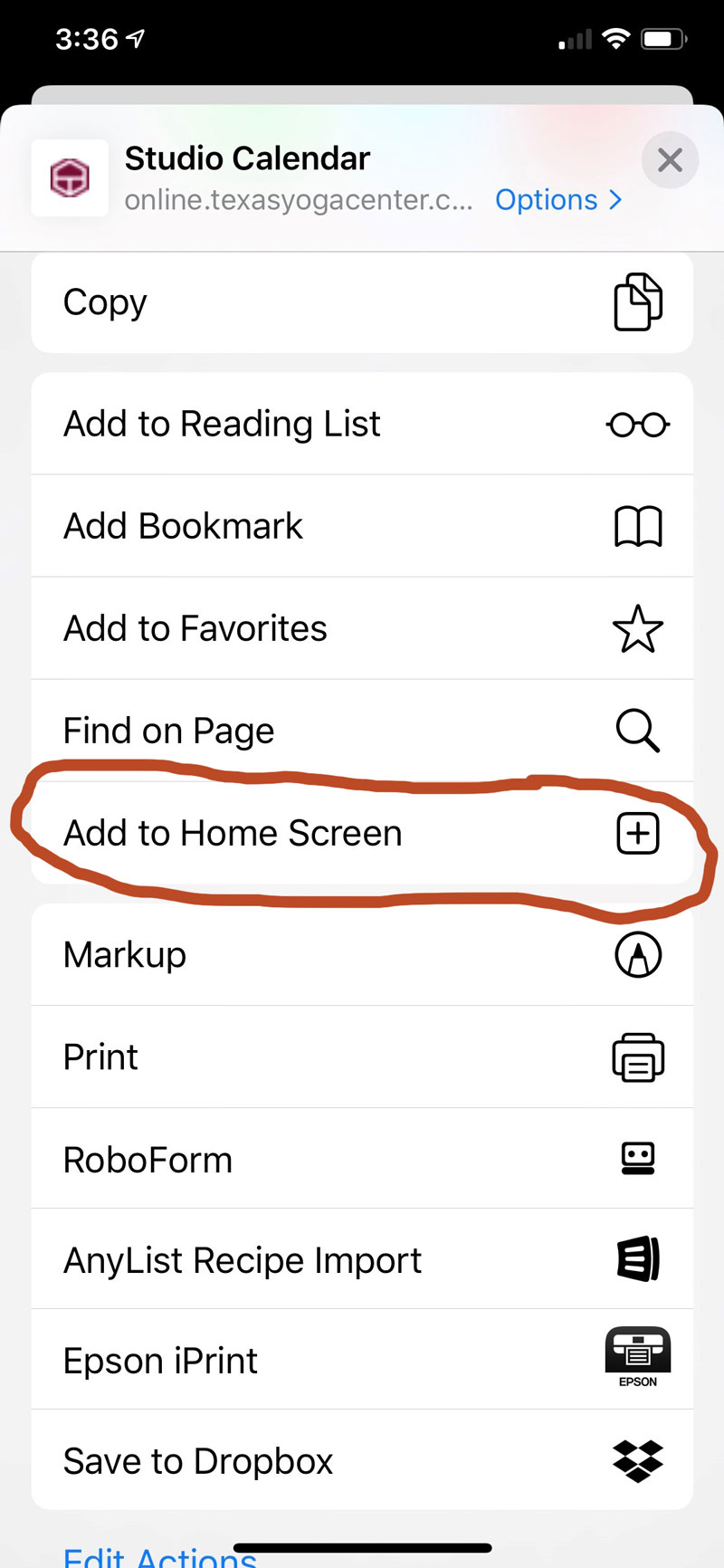 Step 4: Change the name to Texas Yoga Center or TYC, then touch "Add"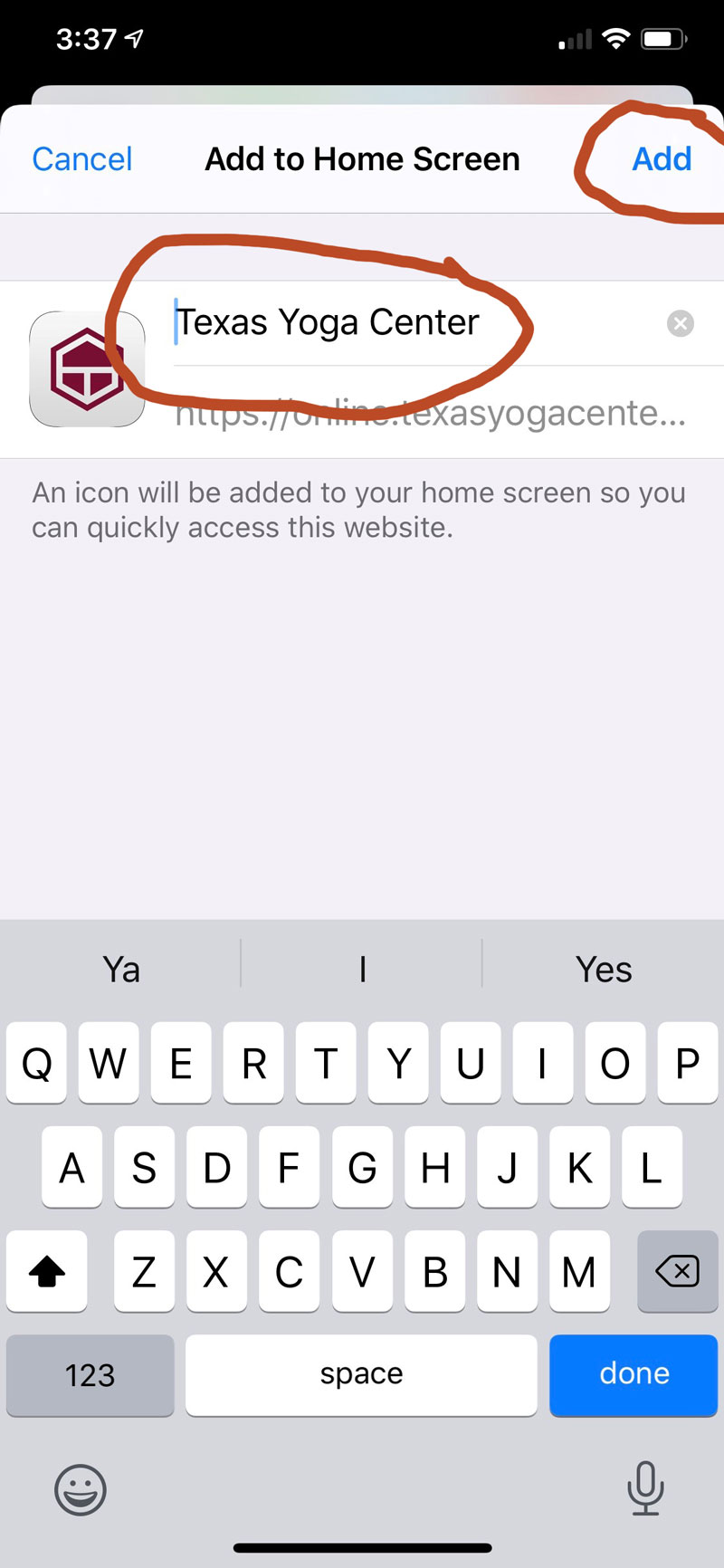 You will now have an icon on your phone's screen.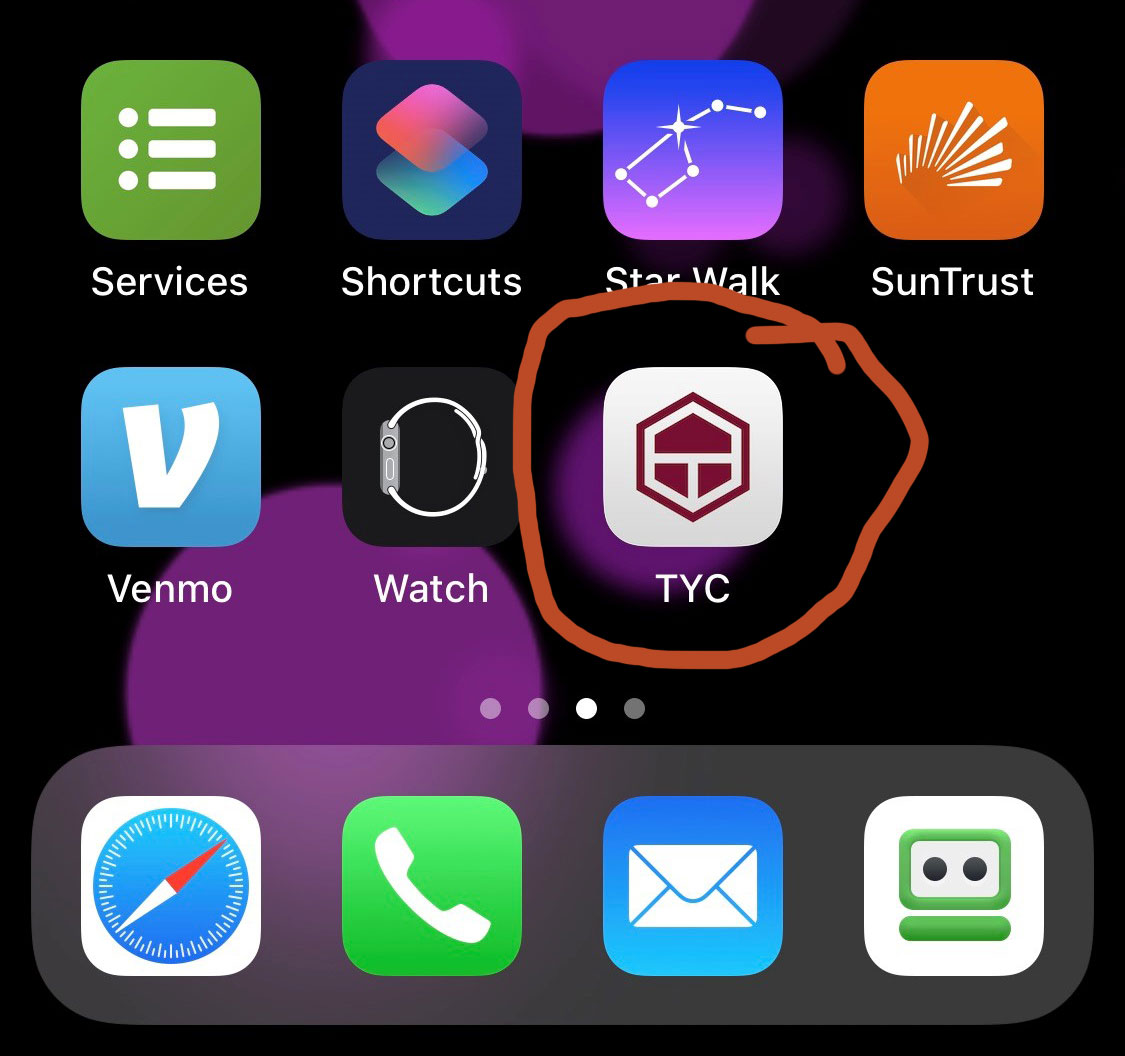 Android Instructions
Launch "Chrome" app.

Open the website or web page you want to pin to your home screen.

Tap the menu icon (3 dots in upper right-hand corner) and tap Add to homescreen.

You'll be able to enter a name for the shortcut and then Chrome will add it to your home screen.